A Well-designed Web Site Can Save Money for Small Business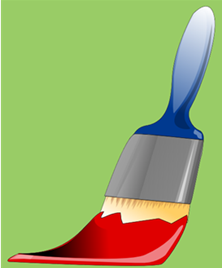 Significant savings are immediately realized on printing costs, postage, long distance phone calls, and faxing.

By using your web site as your 'brochure', the printing of costly color brochures can be reduced or eliminated completely. Updating a web site design is quicker and much less expensive than updating a printed brochure.

Savings on postage are also significant. Advertising expenses can be reduced by using smaller print ads that refer customers to your web site for more detailed information.

Long distance expenses can be eliminated by including in the web site design all the information customers call for such as catalogs, pricelists, frequently asked questions, etc.

Faxing expenses can also be reduced by placing PDFs of printed documents online for customers to download as they need them.




---
The Web Development Process: Step by Step

Before Development Begins…
1. Consultation — You will be visited in person or on the phone to determine what your needs are.

2. Proposal — You will be provided with a quotation based on the information from our consultation.

3. Deposit— A deposit will be required before developing your website for preliminary work such as market analysis, domain name registration, and web hosting options.
Website Design and Market Analysis
1. Market Analysis — It is important to research and analyze your business competition to determine the best web solutions for your business.

2. Domain Name - There will be help for you in choosing a suitable domain name for your website that is unique and easy to remember.

3. Website Design — This is the most important step! Several web design ideas will be presented to you as options. The design should compliment your company's personality and target your customers' profile. Your company's logo, corporate colors, and slogans will be incorporated into the design. If you don't have these elements, they will be created for you.
Website Development
1. Web Hosting — Alicorn will set up your web hosting account, email accounts, spam filters, and web statistics, according to your needs and preferences. We will also bill you for your domain registration and web hosting.

2. Content — Once a design is approved, content and pictures will be added for the home page, and all other web pages designed for your website including a database or a shopping cart. Alicorn specializes in web page design that will be easy for the novice to independently update in the future to reduce your monthly maintenance costs.

3. Final payment will be due at the end of implementation and all bugs are corrected.
Website Maintenance and Updates
To remain competitive on the internet, it is important that you update your website regularly, especially if you have new information or products to share with your customers. So make sure your website is doing its job and get it updated in a timely manner. The small business owner will be trained in simple updating of the pages needing constant current information. For changes requiring an experienced web designer, updates and maintenance of your website are charged at an hourly rate.